-By Joe Napsha
Thursday, Feb. 3, 2022
A North Huntingdon girl has earned her first-degree black belt in karate at age 11, persevering through an inflammatory bowel disease that can be debilitating.
Gabriella "Gabby" Viola, 11, the daughter of Jennifer and William Viola Jr., became the youngest holder of a black belt among those who have trained at Allegheny Shotokan Viola Karate Dojo, a North Huntingdon karate school operated by her father, Bill Viola Jr., and founded in 1969 by her grandfather, Bill Viola Sr. She earned her black belt on Aug. 17, which was her birthday.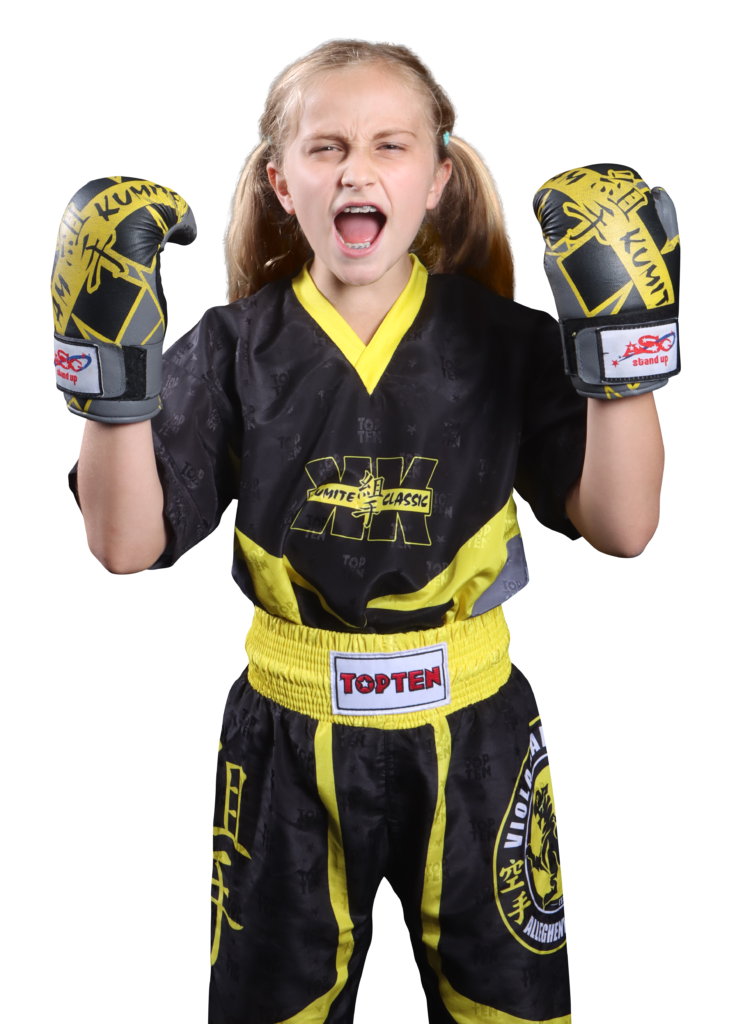 "Gabby has what I call 'zentensity,' a body-mind connection that pushes past what you thought was possible," her father said.
Having a black belt runs in the family. Both her father and grandfather have their black belts, as well as four of her aunts — Addie, Jacque, Ali and Joce Viola. Fewer than 100 people who have trained at Allegheny Shotokan over the past 50 years have earned a black belt, her father said.
"I wanted to be like my dad. My black belt is better than any trophy," said Gabby, who shared the honor with six teammates who also took the test.
The youngster, a fifth grade student at Norwin's Hillcrest Intermediate School, has been "kicking before she could walk," her father said.
"She literally grew up in the dojo," said her mother, Jennifer, of the karate school. "It was like her playground."
Gabby, who trains three or four times a week, said she underwent a six-hour test in which her skills were judged to earn her black belt. She had gone through a four-month process which involves learning the history of martial arts, Japanese terms, hundreds of techniques, endless combinations, self-defense maneuvers and physical endurance.
Gabby has accomplished this while suffering from inflammatory bowel disease, her father said. It is an incurable form of colitis, an autoimmune condition that attacks the healthy tissue in the intestine. She has dealt with bouts of severe bleeding, dehydration, abdominal pain, cramping and joint and skin inflammation, her father said. She has had to endure a number of setbacks and emergency room visits.
"Martial arts teaches perseverance, and she decided that nothing would stop her from earning her black belt," her father said.
She undergoes monthly infusions of medication at Children's Hospital in Pittsburgh as part of the treatment regime that includes medical trials, diets, medication, steroids, tests and therapy.
Despite the risk of having a flareup of major symptoms after a period of remission, Gabby has competed nationally. She won a gold medal at a World Karate Commission National Championships for martial arts in 2019 and earned a spot on Team USA. She has been recognized as a five-time state champion and ranked first in the North American Sport Karate Association for black belt sparring in 2020.
As for earning her second-degree black belt, Gabby said she must wait until she is 16 to take that test.
She is joined in her family's love of the sport by her 4-year-old brother, William Viola IV, who trains in the "Nursery Ninja" program and holds a yellow stripe belt.
Gabby is an ambassador for the sport, promoting it to other youngsters.
"They should try it. It is fun, and it is good exercise," Gabby said.
"Zentensity" is a phrase coined by her father and author Bill Viola Jr. Zentensity is a manifestation of mind over matter, pushing someone to new levels of achievement. Read more in the book CommonSensei