Crohn's & Colitis Foundation Night of Steel
Night of Steel featured speakers – The Viola Family.
Gabby Viola was a featured "Impact Speaker" the Western Pennsylvania/West Virginia chapter of the Crohn's & Colitis Foundation for our third annual Night of Steel, a virtual celebration of all things Pittsburgh!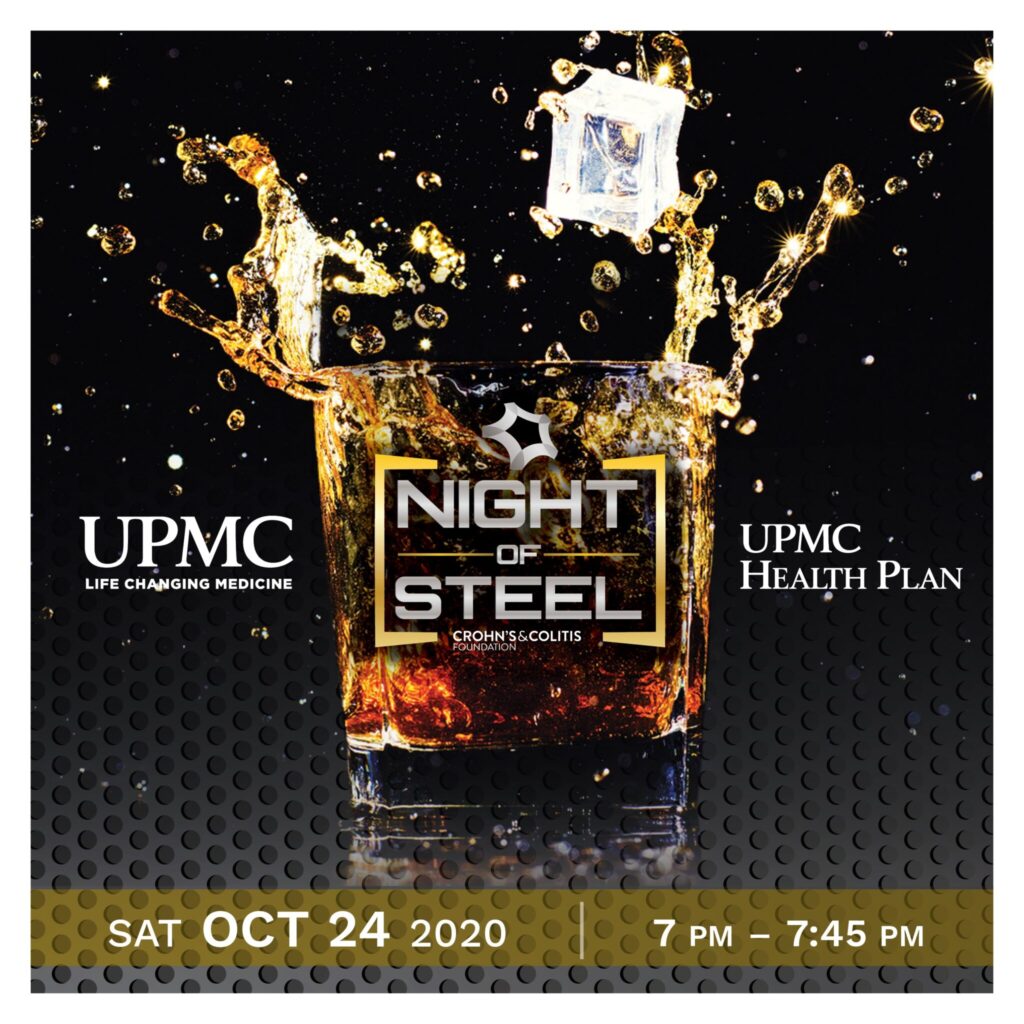 In 2018, Gabby was diagnosed with bowel disease, an incurable inflammatory form of colitis. You'd never know she is sick on the outside, but on the inside, it is killing her: severe bleeding, dehydration, abdominal pain, cramping, fatigue, inflammation of joints, skin and eyes, and a swelling colon just off the top of my head. She was only seven years old; no family history of the illness! Why oh why?! Long story short, we continue to do what we have to do: Specialists, naturopathic and holistic experts, trials, infusions, diets, meds, steroids, tests, and therapy — the works. All you can do is pray for remission.
She has made it her goal to "fight" to find a cure and is an advocate for the Crohn's & Colitis Foundation.
The fundraiser was presented by UPMC and the UPMC Health Plan. The evening featured a craft cocktail experience with the Cocktail Guru and standup comedy from well-known comedian, Casey Balsham.
Please join us on our mission to find cures for inflammatory bowel disease (IBD) and provide care and resources to patients and their caregivers. With your support, the Crohn's & Colitis Foundation has invested over $350 million to fund critical research for treatments and cures.
Chapter Information: www.crohnscolitisfoundation.org/wpawv
The Crohn's & Colitis Foundation is a non-profit, volunteer-driven organization dedicated to finding the cures for Crohn's disease and ulcerative colitis. It was founded in 1967 by Irwin M. and Suzanne Rosenthal, William D. and Shelby Modell, and Henry D. Janowitz, M.D. in New York City. The Western Pennsylvania/West Virginia Chapter is headquartered in Pittsburgh and serves the Western PA region including Altoona, Erie, and State College. We also serve the entire state of West Virginia.