Kicking for a Cure
Pittsburgh area karate school (Allegheny Shotokan) is literally kicking Parkinson's disease with a mobile 1-mile kick-a-thon to support PIND 5K research lead by Sean Logan and Bill Viola Jr.
My dojo is my inspiration and the students have made it their mission to KICK Parkinson's disease—literally. The Viola Karate Dojo and their sister program Norwin Ninjas assembled over 100 students to make a statement and kick non-stop for one mile at Boyce Park to support our good friend Sean Logan. The "KICK" concept was developed Irwin native Sensei Bill Viola Jr., Owner of Norwin Ninjas, and former Mayor and State Senator Sean Logan. Logan was diagnosed with early onset Parkinson's disease in his mid-forties and Viola spent years caring for his Grandmother who passed away from neurodegenerative complications.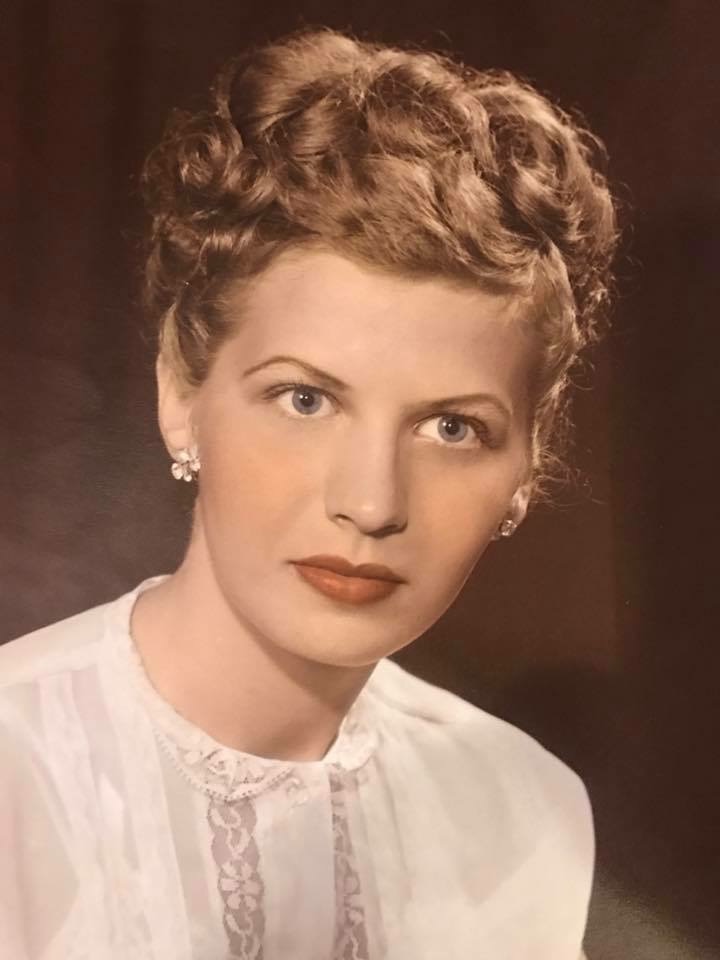 Logan developed a 5K to promote his "Do Something" campaign as means to encourage exercise. Physical activity has been proven to be an effective method to combat Parkinson's disease. Viola parented with Logan in 2017 to add a "Kick-a-thon" element to the 5k, and its growth has been exponential. Viola explains, "This year we are proud to break the $20,000 mark in just three kick-a-thons."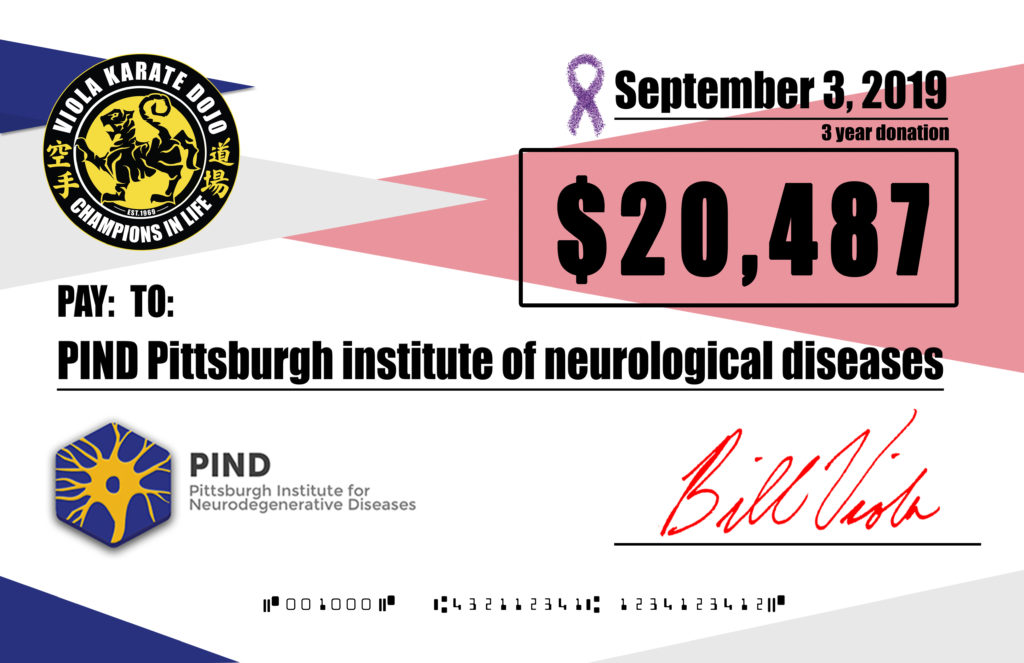 The Allegheny Shotokan students have donated over $20,000 to aid The Pittsburgh Institute for Neurodegenerative Diseases (PIND) for research.
PIND offers a unique twist to the traditional 5K by incorporating Viola's "Kick-a-thon" concept. 
"There are a lot of in-house kick-a-thons that take place at schools, but none that actually kick for distance in the heat. This is the first of its kind." 

Bill Viola Jr.
1500 kicks was the estimated amount thrown by each participant. We had over 100 students, so the total number was approximately 150,000 kicks.
"The cause is near and dear to my heart.  I've been looking for a way to fight this epidemic, and having my school 'Kick' for a cure was a perfect fit.  Building character is an important part of martial arts.  My students exceeded my expectations. Their selflessness is incredible." 

Bill Viola Jr.
Madden McKeever at just six years old was the top fundraiser with over $2000 in donations.   In just four years, through corporate sponsorship and participants the PIND 5k has surpassed over $1 million dollars in total donations. 
Viola says,
"They are making a difference and learning the value of paying in forward. I tell them, Kick with kindness and create an endless a ripple."
PIND is dedicated to finding a cure for Parkinson's Disease, Amyotrophic Lateral Sclerosis (ALS), Huntington's Disease, Stroke, and Alzheimer's Disease.