Kumite Classic Entertainment (KCE) is a Pittsburgh, PA based full-scale production company established in 1999.  KCE specializes in sports event management, martial arts promotions, publishing, film and production.
Over the past twenty years, Kumite Classic has hosted tournaments, competitions, expos and conventions highlighting action sports and fitness including:  Crossfit, powerlifting, strongman, wrestling, teen strength, (body building, fitness, figure, physique, bikini, model competitions) and it's signature Kumite Classic Martial Arts.

Since its inception, the company has become an industry leader in the martial arts and fitness world.  The "Classic" is a series of combat sports tournaments, championships and competitions that includes open and traditional sport karate, grappling, Brazilian Jiu-Jitsu, Kung Fu, Tang Soo Do, Tae Kwon Do and other martial arts.  Each year the company produces the annual self-titled "Kumite Classic" and the annual Pittsburgh Fitness Expo.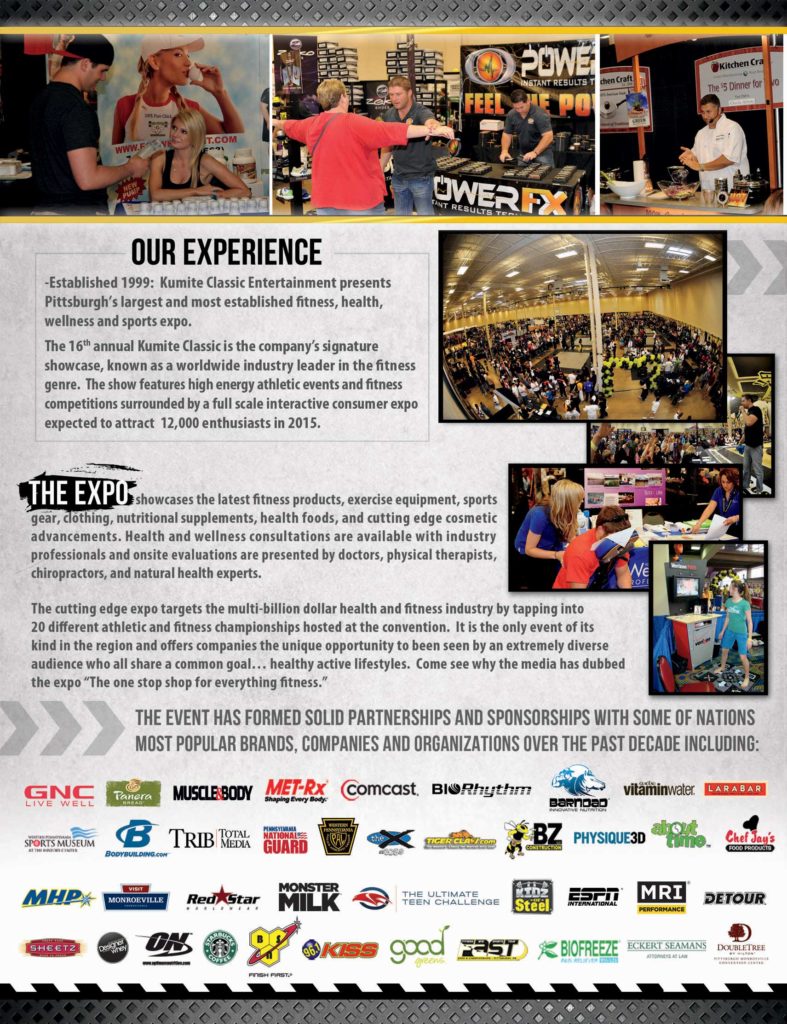 The company was the brainchild of Bill Viola Jr. who after a meeting with Arnold Schwarzenegger was inspired to create a multi-sports expo in his hometown. Here's the story…
Excerpt from Bill Viola's book CommonSensei:
Growing up in the 80's, long before Governor Schwarzenegger was a thing, Arrrrrnold was THE ultimate alpha male — Dad was a HUGE fan.  Although not exactly "kid appropriate," our weekend ritual consisted of watching Conan the Barbarian and Terminator on VHS over and over again until my sister and I could quote scenes verbatim: "I'll be back!," "Hasta la vista, baby!," or "Crush your enemies, see them driven before you…"
Schwarzenegger's action hero persona inspired me, and I dreamed 💭 of one day working with him.  It became an early tora goal of mine.   Ten years later and opportunity knocked.  I stumbled upon an advertisement in Black Belt Magazine that Arnie was adding a karate competition to his existing "Arnold Classic" (the largest fitness festival in the world).  BINGO 💡.  This was my chance to get in front of him; I just needed to beat out everyone else in America with the same ambition😀.  I got to work, training day in and day, and took my shot in 1997 – I missed the cut.
Devastated but even more motivated, I trained the next 365 days to redeem myself. Trust the process! Just keep chasing the 🐉's and that 🐯 will follow! That day came my Junior year at Pitt (98'). The stars aligned and bada bing, bada boom, I won the "Arnold Classic" in Columbus, Ohio.  Years of 🐉 goals had earned me a meeting with a 🐯.
After a congratulatory conversation, I told Arnold my aspirations to create my own mega fitness expo in his image. In his deep Austrian accent he responded, "Do it" with a slap on the back. He probably didn't think too much of it, but those two simple "action" words shaped the next 20 years of my life.
Now in my forties, "Kumite Classic," has become a household name within the fitness industry. My annual expo and convention became the Mecca for sports and martial arts in the burgh.  A who's who of professional athletes visited my shows and I gained an astute knowledge of health and wellness industry.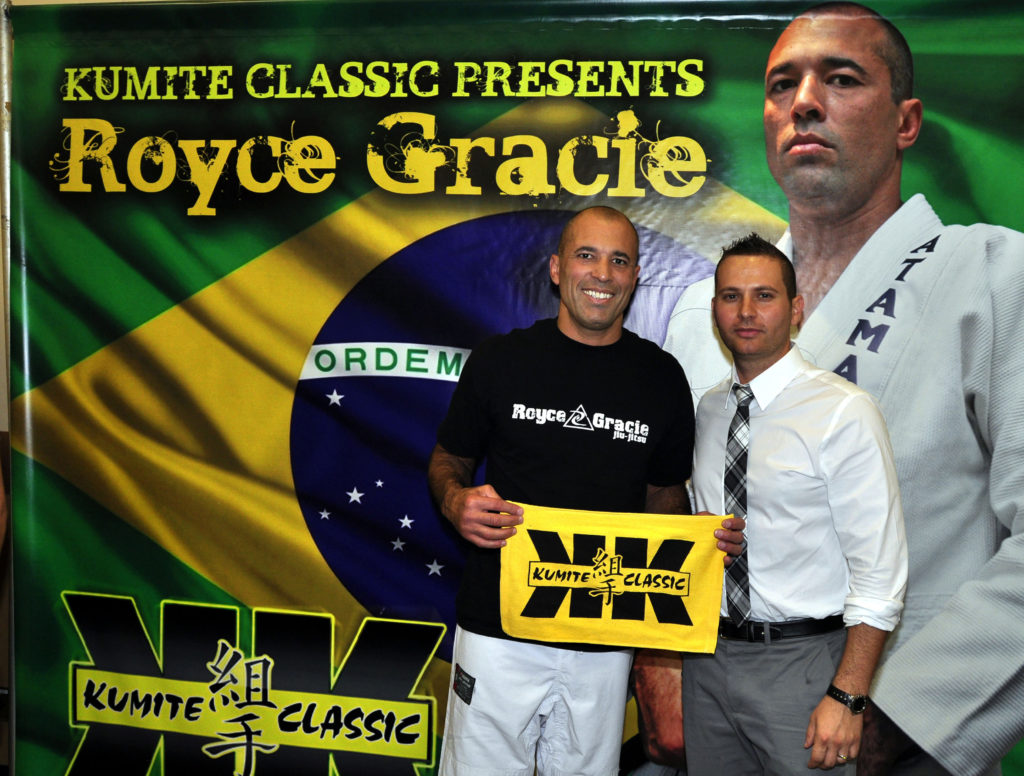 Sensei Says🥋: Where did the inspiration for "Kumite Classic" come from? Kumite as you already know is the Japanese word for fighting, a perfect battle cry since my Violosophy was to fight for anything and everything, and "Classic" was an ode to Arnold [The Arnold Classic] and his inspirational fitness expo.
Martial Arts Promotions:
The Expo:
Action Events:
Pittsburgh Fitness Expo